We are not Sims.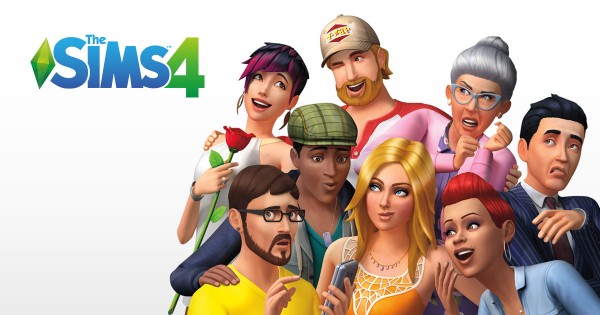 Nowadays almost everyone who writes an explanatory book on physics for the masses has to address the simulation argument. In his excellent book, Hidden in Plain Sight: The simple link between relativity and quantum mechanics, Andrew Thomas says:
(T)hese theories consider the possibility tat our entire universe might be a simulated construct in a vast supercomputer run by an advanced civilization (as if we were simulated characters in the computer game The Sims.) The motivation behind such a simulation being just the same as why we enjoy playing games such as The Sims: for entertainment.
This statement, the one in bold, stretches the analogy too far. Have you played The Sims or any similar game? Are those game characters really like you? Hardly! I am not going to try to convince you otherwise, if you disagree, as in your case it may then be true. I address myself to those who realize that our capacity to think and feel make us of vastly greater worth than these superficial caricatures.
Have you ever made a model plane or a paper doll? If so, you more than likely did it for entertainment – your own or a child's. Have you ever made a baby? Created a life? Raised him or her to think and feel and to enjoy the wonder of life? Was your motivation entertainment? Or were you motivated to share the joy of living with another who in some sense was, and in other ways would become, your equal, or even surpass you? To stretch the definition of "entertainment" to include such a motive is to divest the term of any utility. We create and nurture life out of love – a love of life and of life-sustaining and enhancing values.
So what would be the motive of a superiour intelligence that created "simulations" such as ourselves? Love. Any other motive necessarily ascribes an inferiour ethics to those we are required to acknowledge as having superiour technology. Give that superiour technology almost certainly entails superiour firepower – the ability to destroy (everything), it is reasonable to assume that ethical superiority is a necessary corollary. Writers who wring their hands about the possibility of discovering our technological superiours treating us as our ancestors (and ethical inferiors) treated the technologically inferiour civilizations they encountered are just being silly.
Even in these days of "Earth Days", pleas to "Save the Whales", and of carelessly ascribing make-believe "rights" to every beleaguered subset of humanity we can conceptualize, we are still ethically underdeveloped enough to remain at risk of blowing ourselves off the planet on about 15 minutes notice. It is unreasonable to suppose that an even more technologically powerful civilization has managed to wield such power without acquiring greater empathy, compassion and appreciation for their fellow creatures.
As bad as they are, Trump and Putin are a vast improvement over Hitler and Stalin. (I'm not sure the same is true of the Ayatollahs.) I would much more readily entrust our civilizations future to the ethics of a civilization advanced enough to create this world we experience as a "simulation" than with the cohort that leads our modern nation states.
It is not a logical necessity that advanced technology implies advanced ethics, but it is a reasonable assumption. A very reasonable one in my opinion. One I'd characterize as beyond reasonable doubt, achieving the level of scientific certainty (~95%) while allowing that it is no logical certainty (100%).
To dismiss the problem of evil arising from the notion of technology and ethically superiour creators all one need do is realize that evil is a necessary consequence of moral agency, which in tern is a prerequisite for moral development. Amoral evils (natural disasters and the like) offer challenges which, when met, further the advancement of our moral characters.
If we are simulations (better: "mathematical substructures"), as I believe we are, we are not castaway "Sims" but valued creations, offspring who can reasonably expect to be raised better than we raise our own.